The Association of Premier Nanny Agencies (APNA) is a professional membership organization for serious business owners who establish and enforce standards of professional industry practices.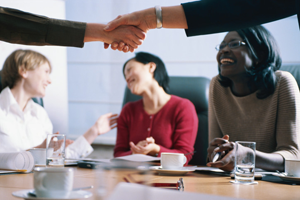 For Agencies – Why choose APNA? Because when you are one of the best agencies in the country, everyone should know it.
For Parents - Why use an APNA Agency? Because when you want an honest, thorough, ethical business partner to help you with the most sensitive of decisions, you want an APNA agency.
For Nannies – Why work with an APNA agency? Because when parents want the very best, they will look for an APNA agency nanny!
Board of Directors – We're here to answer your questions and help you make the most out of your APNA Organization.
Standards of Practice – The APNA Code of Ethics and Standards of Practice guide every APNA member.
Position Papers / Press – Where we stand on major issues of the day.
Annual Conference – We'll announce our 2015 Dates & Location soon!  
"CCLC Backup Family Care Programs help families keep their work/life balance on track. Business travel. School breaks. A mildly ill child or a temporarily unavailable caregiver."

Children's Creative Learning Centers

"Providing payroll & tax services to families employing nannies, housekeepers, and other domestic workers."

Homework Solutions, Inc.

"APNA's General Counsel for all its legal matters, is pleased to offer its services at special discounted rates to all APNA members."

Legally Nanny

"GTM Payroll Services: Experts In Nanny Tax, Nanny Payroll Services, Household Payroll, Business Payroll Services, Nanny Insurance and Household HR."

GTM Payroll Services

"Providing employees of our clients with a safety net for those days when regular care arrangements fall through."

Bright Horizons Back-Up Care Advantage

"Household Employment Tax & Payroll Specialists Since 1992."

Breedlove & Associates

"PFC conducts public records research for employers, law firms, corporations, lenders, venture capitalists, the media, and other information research firms."

PFC Information Services, Inc.

"Let Lindsay guide you through this decision making process. She can get down to the heart of the matter that's keeping you and your nanny from seeing eye to eye."

The Nanny Doctor

"CareMatchPro software seamlessly manages your client and candidate applications in one easy-to-use program. Designed to speed up the placement process and free you to make placements, not shuffle papers."

CareMatch Pro