APNA Standards of Ethics and Business Practices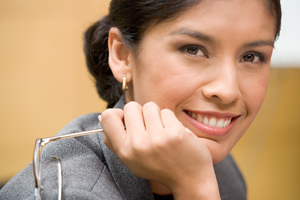 APNA is a regulated membership organization that establishes standards in the nanny and household staffing industry.  APNA member agencies have their contracts, applications and business practices scrutinized by peers to ensure that only the best agencies bear the APNA seal.
ETHICAL STANDARDS
At all times, members must maintain high standards of professional conduct and integrity.  All member agencies are expected to do the following:
Offer assistance and accurate information so that clients and candidates can make informed choices about entering into mutually beneficial employment arrangements.
Respect confidential relationships and information of clients and candidates.
Resolve conflicts and disputes promptly and fairly.
Provide friendly, courteous service.
Maintain and improve professional knowledge, skills and competence on a continual basis.
Obey all state and federal laws and regulations applicable to household staffing referral and placement.
Respect the contribution, proprietary materials and job placements of other agencies, colleagues and associates in the field of household staffing and strive to promote professionalism in the household staffing industry.
Maintain professional liability insurance coverage.
REQUIRED BUSINESS PRACTICES
During the placement and referral process, member agencies must:
Interview each client to determine their childcare or home staffing requirements. Provide an application as needed.
Execute a written agreement between the agency and the client which defines agency services and specifies the agency's fees and refund or replacement policy.
Supply information or resources regarding local, state, and federal requirements for household employers, such as payroll, tax, wage and labor laws.
Provide a sample written employment agreement that defines the terms of working conditions to be negotiated between the candidate and the client.
Candidate application and screening process should include, at a minimum:
A thorough candidate application.
Proof that candidates are legally authorized to work in the United States.
An interview of all job candidates. (In-person for local candidates).
Reference checks for candidates to include: childcare, and/or employment, and personal references.
A background check on candidates in localities in which the candidate has resided and/or worked for a specific number of years, including a check of criminal and motor vehicle records if driving is required.  Specific details of checks provided and the results of those checks should be fully disclosed.
Interaction with candidates during the placement and referral process must include:
A written agreement, provided to the candidate detailing any applicable fees and/or agency services.
Information about household employment laws, payroll taxes and current job market conditions.
Fair and honest representation.
Careful selection of job opportunities that match the candidate's skills and experience.
Assistance negotiating an employment agreement that defines the working conditions between the candidate and the employer.
Support and guidance throughout the hiring process and post placement.
To learn more about APNA member compliance, click here.