APNA Conference 2013 Wrap Up Report
APNA'S 20th ANNUAL CONFERENCE – 2013
We had a great 20th anniversary conference in sunny Santa Monica!  Thank you to the Westside Nannies' team: Katie Vaughan, Heather Rash and Mimi Brady, for planning such a special event on behalf of APNA.  Our weekend of learning started in true L.A. style—Nanny Stella, from Nanny 911, kicked off our conference on Friday by sharing some of her Hollywood stories and some good laughs while she was at it.  Alexa Fischer, actress turned communication specialist, taught us the importance of not telling our clients WHAT we do but WHY we do what we do—redefine your approach by identifying your spark!  The entertaining and electric Jason Palmer, from Disney Adventures, reminded us that doing the little extras to make people feel special will not only help us retain customers but will bring in new ones.  And Mr. Bobby Isaacson, a social media expert, wrapped up our day with some insights and tips to take our businesses to the next level.
Saturday was an amazing day of learning from our industry experts!  Stephanie and Tom Breedlove packed the breakfast room at 8:00 a.m.  and provided our attendees with a much-needed legislative update.  The always fabulous Barbara Kline, owner of White House Nannies, had us in stitches as she, and our attendees, shared some of our favorite "Uh Oh" moments.  A favorite session, according to our attendees, was learning from agency owner, Erin Krex, of First Class Care in Chicago.  An industry leader, Erin shared practical tips on gaining exposure and growing our businesses through trainings and social activities for nannies and domestics.  Always a crowd favorite, Bob King, APNA's own attorney and owner of Legally Nanny, generously shared his time and invaluable legal advice with our attendees.   Matt Haack, President of Domestic Estate Managers Association, was another stand out this year—attendees of his session walked away with practical tips on how to successfully network in their communities and leverage valuable cross-selling opportunities.
The weekend wrapped up in a ballroom overlooking the Pacific Ocean and coastline with our 20th Anniversary Gala—dinner, dancing, and awards made it a night to remember!   At this years' gala, we were thrilled to announce the 2013 Agency of the Year winner: Stanford Park Nannies!  Owners Daryl Camarillo and Maggie Berkshire exemplify what it means to be an APNA agency and we are proud to recognize them with this years' award!  And not to be forgotten, VIP Nannies & Household Staffing–owner Rebecca Stewart, and her staff, are among the best and brightest and were this years' runner up for AOTY.   In addition to announcing AOTY at the gala, Matt Haack  also presented APNA with the award for Educator of the Year.  We are honored to be recognized for our leadership in education—thank you DEMA.
And of course, celebrating our 20th anniversary in style would not have been possible without the generous support of all our sponsors—from our entire membership, we can't thank you enough.  To Breedlove and Associates, Parents in a Pinch, and Care.com (www.breedlove.com)—this years' Title Sponsors—whose generosity allowed us to host such a great event!  And to our Gala Sponsor, Bright Horizons (www.brighthorizons.com), thank you for making it possible to celebrate and announce the Agency of the Year in style at Saturday nights' gala.  We'd also like to send out a shout out to our Gold Sponsors: GTM Payroll Services (www.gtm.com), Nanny Jobs Pro (www.nannyjobs.com)  and PFC Information Services (www.pfcinformation.com)—your support, year after year, makes the APNA conference possible and we appreciate it very much.  And not to be forgotten, CareMatch Pro (www.carematchpro.com)  and Precise Home Management (http://precisehome.com) , our Silver Sponsors this year, a big thank you from us all!
Year after year, I walk away from the APNA conference feeling reenergized, enthusiastic, and full of ideas to lead my own agency into another successful year.  If you missed the education and excitement of this year's conference, please plan on joining us next year…the APNA Conference is not to be missed!
Hope to see you next year!
Ginger Swift, APNA President
APNA's Agency of the Year 2013

APNA's 2013 Agency of the Year Stanford Park Nannies "walks the walk" by exceeding best practices and insisting on legal pay and full labor law compliance from all sides.
For more than 20 years, owners and "mompreneurs" Maggie Berkshire and Daryl Camarillo have helped develop and uphold the industry's ever-evolving code of conduct while providing highly-personalized service in the San Francisco Bay Area. The result? Ninety percent of the long-term nannies they place are asked to stay on past their first contract.
"The APNA standards are woven into our agency's day to day practices," says Camarillo who has served on APNA's board of directors and as president. "While we are insistent on our rules, the most important thing to us is making sure we establish a personal relationship with the families and nannies we serve. We are one of the few agencies that still meet with each family in their home."
Stanford Park Nannies works to maintain an on-going relationship with nannies by offering individual counsel and group training on emerging childcare issues and topics such as nutrition, communication, child discipline, parenting styles, CPR and first aid, as well as creative art and education techniques.
Lynn Peterson, whose company PFC Information Services provides background checks for Stanford Park Nannies, says, "It's clear they care much more about the people than the placement fees. Their level of integrity serves as a model of how a truly excellent agency should be run."
As Berkshire sums up, "We pride ourselves on constantly evaluating our role and responsibilities and evolving to incorporate and advocate for the best of old and new business and household staffing practices."
We had dynamic conference speakers!
Back Row L to R: Daryl Camarillo (Stanford Park Nannies), Katie Vaughan (Westside Nannies), Mid Row L to R: Judi Merlin (A Friend of the Family), Barbara Kline (White House Nannies), Denise Collins (Aunt Ann's In House Staffing), Front Row L to R: Ginger Swift (ABC Nannies), Jami Dennis (ABC Nannies), Kathy Dupuy (Mom's Best Friend) and Kim Winblood (Mom's Best Friend).
THANK YOU VERY MUCH TO OUR 2013 CONFERENCE SPONSORS!!
Title Sponsor
Gala Sponsor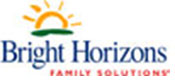 Bright Horizons® is a leading global provider of employer-sponsored child care, back-up child and adult/elder care, educational advising for employees and their families, and work/life consulting. Bright Horizons is one of FORTUNE Magazine's "100 Best Companies to Work For."
Gold Sponsors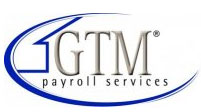 GTM Payroll Services is a leading provider of household payroll, nanny tax, insurance, employee benefits, retirement and HR services nationwide. We work with agencies and their clients to ensure compliance with employment laws and offer a competitive agency referral program.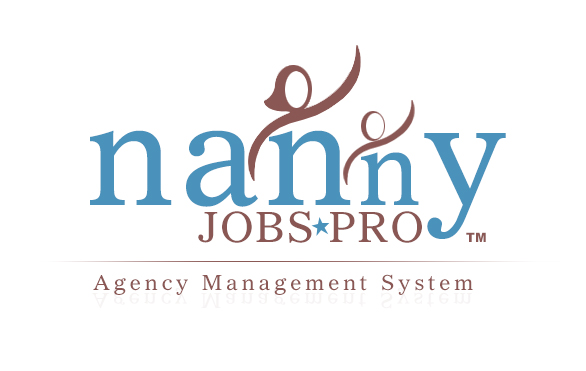 Developed exclusively for nanny agencies, NannyJobs*PRO is a web- based management system designed to automate candidate recruitment, applicant tracking and placement operations. NJP offers billing and reporting features that streamline back- office processes making agency operations more efficient. nannyjobs.com/agencies.aspx


PFC has been providing background checks for Nanny and Domestic Staffing Agencies since 1987, and is the oldest household background screening company in the U.S. Quality research is our focus. pfcinformation.com
Silver Sponsor


Nanny Agency Management Software Built For Your Agency: CareMatchPro software is designed and built by agency professionals to give you an edge in today's marketplace. Place, manage and calendar on-call and long-term jobs effortlessly from anywhere. Beautiful, easy-to-use and powerful. carematchpro.com
APNA Memories Throughout the Years