2014 Conference was a wonderful success!   Watch for updates on 2015, and a look back at this years conference. 
Coming soon! 
 Keynote Speaker: Saya Hillman 

Chicago native and super-dynamo Saya Hillman is heading to APNA to teach agency owners and employees to say YES!  Saya figured out how to turn her knack for creating community and challenging both herself and those around her in to her "job."  Through her company Mac & Cheese Productions, Saya helps both herself and others live a Life of Yes!  Living a Life of Yes (aka LOY) means saying 'YES, why not?, let's do it,' instead of saying 'NO.' When living a LOY, you are optimistic and connected … a virtual magnet for goodness and connectedness.  In keeping with our theme of Mindfulness, Saya's LOY lessons will also teach us to be selfish in the best possible way; as people who take care of themselves are better at taking care of others, which we all need to do a heck of a lot of in our jobs.
Saya was one of Brazen Careerist's Top Twenty Young Professionals to Watch, and has been featured in Forbes Magazine as well as the New York Times.  Saya has also spoken at the Tedx conference.  Saya's nuptials (to a man she met at a Mac & Cheese event, no less) was featured in both the Chicago Tribune and the Huffington Post, pubs that clamored to cover the big day since Saya and her groom brilliantly managed to pull off an almost 100% bartered wedding!
Don't miss Saya's keynote speech, Friday, November 7th, at 9:00 A.M., or her follow-up Part II Power of Yes seminar at 9:00 A.M. on the 8th.  Saya will also lead a communication skills workshop from 9:30 A.M. to 10:30 A.M. Saturday.
If you like the idea of belonging, of channeling your inner 'kid'ness,' being more playful and feeling more fulfilled in all that you do, you will love Saya!  And if you're willing to embrace your short-comings (that is if you have any … ) and put them to work for you, even better.  Let's all learn to recognize our personal superpowers and put them to work for our colleagues, our clients and ourselves!  We hope you will say YES to APNA and register for the exciting fall conference today!
Amy Rosellini is a management consultant specializing in communication that empowers employees and promotes a positive culture in the workplace.  Amy's experience at Nordstrom and The Container Store, two of Fortune's Best Companies to Work For, has provided her with insight into how internal communication can affect the customer experience and therefore, the bottom line.  In addition to creating and delivering selling training for multiple companies, Amy also trains her clients on interview skills, positive communication techniques and customer service.  Amy is thrilled to speak and train at the APNA conference this year and looks forward to sharing some of the tips and tricks she has learned over the years with the owners and staff of our agencies.
Stuart Dupuy recently left his position as a successful executive at Dell, where he had a 17 year career. He is now a full time entrepreneur, devoting his time to the businesses he co-founded, Mom's Best Friend, Recover Homes, Assisted Living in Austin, and Balance Dance Studios. Prior to joining Dell in 1997, Stuart was an attorney practicing commercial litigation with Fulbright & Jaworski. He has a Juris Doctorate degree from the University of Texas School of Law, and a Bachelor of Arts degree in Economics from Duke University, with a semester at the London School of Economics.
Kathy Dupuy is a successful entrepreneur in Austin,  Texas.   She founded Mom's Best Friend in 1994, and led the company's growth into a full service household staffing agency, with 3 offices in Texas, and a franchise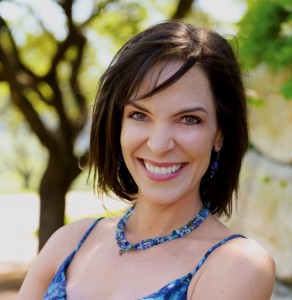 office in Dallas/Fort Worth and Vail, Colorado. Kathy is an active board member for APNA, and on the Advisory Board for the Preferred Provider Program at Bright Horizons. In 2009, Kathy and her husband, Stuart, opened The Collinfield House, a residential care home for seniors. In 2012, Kathy partnered with a professional dancer/instructor to launch Balance Dance Studios, a family-friendly, amenity-rich dance studio. Kathy received her Bachelor's degree in political science from Vanderbilt University.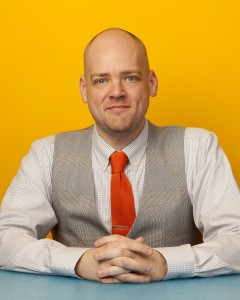 James Ellis
Digital Strategist
For more than 15 years, James Ellis has been helping businesses big and small get the most out the digital ecosystem. His client list includes Target, BP, WellPoint, Abbott Labs, Takeda Pharmaceuticals, Baxter, Charter Communications and Cardinal Health, Enterprise Holdings, Wisconsin Alumni Association, and various Wisconsin state organizations.
Interesting fact: James started and ran @BuckyBadger for the Wisconsin Alumni Association, being the Twitter face of UW-Madison to thousands of people around the world, tweeting pictures of the lake and campus as well as football scores to Badgers in Afghanistan and South Korea.
He's written or co-written books about social media, analytics, and content management systems. He's  taught journalists and sales professionals how to use Twitter to find and develop leads. He blogs fairly regularly, currently focused on the digital talent acquisition space.
He earned his political science degree from University of Texas at Austin in 1994, but it came with minors is studio art and speech communication. From there, he hid from the world in NCSU, getting half a masters degree while spending too much time at the student newspaper and in the computer lab learning about this thing called the "internet."
From there, it was just a hop, skip and a jump from software company to dot-bomb to state agencies in Madison, WI. But that was just youthful indiscretion. He was young and needed the money.
Looking back, it seems likes a tangled road from Austin to Raleigh to Madison to Chicago, but between here and there, he's learned a lot about a lot of things, which he's turned into a passion for teaching people how to get more out of digital. From social media to SEO, from marketing to management, James helps people connect the digital dots.
James will be speaking on Friday, November 7 at our annual conference. You don't want to miss it! Register today!
Robert E. King, Esq. founded 
Legally Nanny® 
on the premise that people should be able to hire nannies, caregivers and other household employees legally and without unnecessary effort and expense. 
  
When Bob and his wife Jennifer decided to hire a nanny for their daughter, they were determined to hire someone legally. However, even as an experienced labor & employment attorney, Bob spent countless hours researching the complicated federal and state statutes and regulations governing household employees.  Frustratingly, no one could provide all the California and federal legal and tax information in one easy to understand place and for one flat fee.  Thus, the concept of Legally Nanny was born.   

At Legally Nanny, is committed to helping you hire your nanny legally, maximizing your tax savings, and providing you with more time to spend with your family.    
 
Bob will be presenting Friday, November 7, 9:45 am on 2014 Legal Updates and answering attendee questions.    If you have a question for Bob you would like him to answer during the workshop, please email him directly, subject "APNA Conference" by November 1.  He might answer your question Live during conference!  
Erin Krex, First Class Care, Inc. 
Leveraging Online Recruiting Platforms to Boost Your Business
  
Want to broaden your reach of candidates using online platforms?    Erin Krex will lead this informative discussion on the various sites available including Indeed, Barefoot, Craigslist, LinkedIn and more.  Learn the pros and cons on these sites, best practices when using online platforms, recruiting the best candidates, and possible pitfalls.    
Erin has worked with local parents for the past 8 years giving them guidance and advice on childcare decisions and she wanted to be able to do even more! Erin is a Certified Baby Planner and received her training at The International Maternity Institute and is a member of the International Academy of Baby Planner Professionals as well as the International Baby Planner Association. Erin is an active member of APNA (Association of Premier Nanny Agencies) and was on the INA (international Nanny Association) Board of Directors for 4 years. Erin has been an award recipient of the Leading Mom's in Business 3 years in a row and also holds the title of 2010 APNA Agency of the Year winner. As an agency owner and working mother with domestic help, Erin frequently writes and speaks on subjects related to employee best practices for both families and employees. Erin is Bump Club Chicago's resident Childcare expert and provides classes to families about how to hire a nanny and more.
Mr. Haack has been the driving force behind the 
Domestic Estate Management Association
 from the start of our inception in early 2007. His vision for raising standards in all lines of service has been the main focus in his passion for serving those in Private Service.
Prior to founding DEMA, Haack was the General Manager of a high-end cleaning company in Southeast Michigan that exclusively serviced estate homes in which he had many clients that were from Private Service.  Previously, he had held multiple executive level management positions in a retail corporate setting.  His track record of management has been instrumental in the success of the Domestic Estate Management Association thus far.
Mr. Haack also served our country in the United States Marine Corps and graduated from Northwood University with a degree in Business Management.
Mr. Haack will be presenting 
Networking for Success
on Friday
 afternoon.  
THANK YOU TO OUR GENEROUS SPONSORS