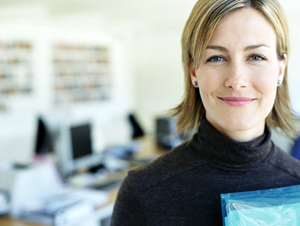 The Association of Premier Nanny Agencies (APNA) is a professional membership organization for serious business owners who want to learn dynamic ways to grow their business, establish and implement Best Practices, and are thought leaders in the household staffing industry.  
"Joining APNA and its board has made a huge difference in my life because of the people who belong to this organization. Great people from all over the country who do what I do.  We are not a huge group. Our getting together provides us with a fabulous opportunity to learn from our peers and to discuss our shared issues. While we are from all different age groups and backgrounds we have the somewhat unique common ground of owning childcare agencies.
It's crucial for our clients to know how hard we work to develop our expertise and make our industry professional.  There are people who do run fly by night operations, and then there are the people who have opted to join APNA. You can't just pay your dues and belong.  There is a process for membership. You have to be willing to have all your paperwork/website scrutinized. No asking inappropriate/illegal questions no matter how much you might want to know the answers. All your contracts and forms are going to be reviewed. You have to conduct yourself ethically and uphold professional standards as set out by the association. When you are accepted to join this organization, you make a commitment to excellence.
So belonging to APNA has enriched my life, gotten me away from desk for a few days, and has provided me with wonderful resources to help me in my professional life. Personally, I now have some terrific friends whom I would have never met.  I get to hang out with them at conference–usually in nice places– and I get to learn from them all year long." 
Barbara Kline
White House Nannies, Inc.
APNA Membership Chair 
APNA Membership Includes:
Reduced rates at conference
Public listing on APNA website www.theapna.org
Opportunity to include APNA member logo on your company website 
Member Only Newsletter 
Peer Networking
Guidance on how to be Best Practices and HR Compliant 
Consulting session, an hour with a board member.   
Top 5 Reasons to Become an APNA Member
Only the Best Agencies are Members. 
APNA is an organization not just for nanny agencies, but for premier nanny agencies. Just as the agencies that are admitted vigorously screen their applicants, APNA applies those same strenuous assessments to their agencies. This encompasses all areas of the agencies' business practices – from the interview and screening processes, to contracts, to background checks, to legal obligations, to overall professionalism. A high bar is set for applicants and only the best of the best are granted a membership. As a testament to this, the APNA seal states, "Only the most professional Nanny Placement Agencies in the country belong to the Association of Premier Nanny Agencies."
APNA is the Household Equivalent of the Good Housekeeping Seal!
When families and nannies choose an agency, they want one that will treat them fairly, with honesty and integrity. When they choose an APNA member, families and nannies can feel comfortable knowing the agency has standards that must be followed, and that they are accountable to a code of ethics. They know that the APNA board monitors agencies for infractions, and that they will ensure that the agencies maintain fair principles. When asked why a family should choose an APNA agency, one family replied, "Because when you want an honest, thorough, ethical business partner to help you with the most sensitive of decisions, you want an APNA agency."
Networking and Resources
When you are an APNA member, you have access to practical business information. This comes through industry conferences, website resources, an association newsletter, and a directory of agency contacts (including many veteran owners). These platforms allow agencies to exchange ideas, learn about advances in technology, and gain access to training, such as APNA's new Placement Counselor Certification. APNA members are trendsetters, and this idea exchange has guided the household industry to where it is today.
Raising Awareness and Setting Industry Trends
The APNA board members are extremely active in speaking to local and national media in order to educate the public about the household staffing industry. They stress thorough screening, comment on childcare and household staffing issues, and distinguish APNA agencies from online services, sitter co-ops, and other "similar" businesses. This raises awareness of the organization, as well as ensures that our nannies and household staff are seen as true professionals. In addition, many of our members and sponsors are active in shaping household staffing legislation, regulation and law.
More Customers!
The APNA website provides valuable resources for thousands of parents across the country. Many families start by doing nanny research before they even engage an agency. As they review articles and recommendations, families utilize the "Find an APNA Agency" link to locate an agency in their area. As these leads are directed to your website, families have already given you added credibility because of their existing confidence in the association.
To become an APNA member, please fill out our application form here.  Join here
Membership dues and fees
APPLICATION FEES ($100)
or
ANNUAL MEMBERSHIP DUES
($325 + $75 for EACH additional offices)
Please click here to make a payment
Pay Here