Because I work with agency owners who want to add or expand NCS placements within their agency, I get a lot of questions around placing NCS and why that area of their business isn't growing as well as it could.  So I want to tackle a few of the myths I hear from agency owners around this topic and the truths that could change how (and how many!) NCS are placed through your agency.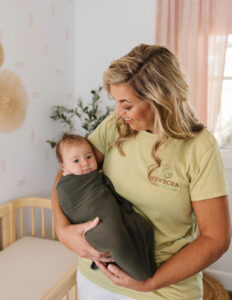 Myth #1:  People in my market aren't really looking for NCS. 
Yes they are!  They often just don't know the correct terminology for it and so are using terms like baby nurse, doula, night nurse, night nanny and more.  They want this kind of help and support but when they go looking for it, they have no idea you offer it.  So make sure your SEO is optimized to include all the keywords that a parent might type into google to search for this kind of support: newborn, overnight help, newborn care, postpartum doula, doula, night nanny, baby nurse, babynurse (yes, both versions), night nurse, overnight nanny, and anything else you can think of, including locations that might have anything at all to do with this kind of support. Use your website to draw them in, let them know you offer this service and start the education process for them.
Myth #2: I get a few inquiries, but don't have any NCS in my area to staff the jobs.
Yes, you likely do!  But, are you, as an agency, doing all you can to draw in those quality people? Do you even understand what a quality NCS candidate is? Do you have a clear understanding of the various training and certification options for NCS and which ones are legit (and which ones are not?)  If you as an agency don't have a clear understanding around all these areas, when a potential NCS candidate reaches out to you, they will quickly figure out you are not super knowledgeable about placing them and move on to another agency that is knowledgeable.  So take some time, learn these things, get the word out and you will draw in more qualified applicants.
Myth #3: I have had NCS reach out to me, but they are flaky and never finish the application or get back to me in a timely manner.
Well….. Maybe.   Or maybe you asked them to fill out a nanny application.  This is a huge red flag to an applicant that your agency is not fully committed to placing NCS and so they are not even going to finish the application.  And even when they do, you having a clear understanding that they may not get back to you as quickly as nannies is critical; they work longer hours, often have phone restrictions on the job, need to prioritize sleep during the day and many work 24/7 positions which make returning emails and calls something that is often a bit slower for them.
Myth #4: If you build it, they will come…
Nope.  Probably the single most important and most frequent question I get is: I put a page on my website for NCS placements, but parents still are not calling to request it.  Yep.  Makes sense to me.  Just because you put it there doesn't mean they looked at it.  If they don't know to look for this because they don't know the name, or they don't understand what an NCS is or can do for their family, they aren't going to ask.  You need to build it, tell them that you built it and tell them why they need it.  So get your marketing team (or skills if it is just you) on this–blog posts, instagram posts, other social media channels, information in the nanny section of your website, email and newsletter, local publicity–and, probably the single most effective way to educate parents: Your sales calls.  "We are so excited to be able to help your family find a long-term nanny for your new baby.  We work with some of the top candidates in our area and I am sure we will help find you someone amazing.  Do you have your newborn care specialist lined up already?"  Introduce the concept during the onboarding process for a client, then take the opportunity to educate them. Maybe consider a combined discount if they hire both an NCS and a day nanny through you.
There are many ways to grow NCS placements within your agency, but it requires you think outside the box a little, put aside the myths you may have been buying into and start with educating and empowering the most important part of this equation: you and your agency team.
Tonya Sakowicz is a college educated INA Credentialed Nanny, Newborn Care Specialist and Parent Educator with over 37 years' experience. She is one of the preemptive educators in the childcare industry as the founder of Newborn Care Solutions®, offering highly renowned NCS training from beginner through Master® level programs. In 2020, Tonya launched the Complete System for Successful Newborn Care Specialist Placements. Tonya has worked alongside agencies for years, assisting them on their path to success.