"Change is inevitable;
Growth is optional."
Don't you just hate when one of those overused quotes attributed to accomplished people hit you squarely between the eyes? Yeah, us, too.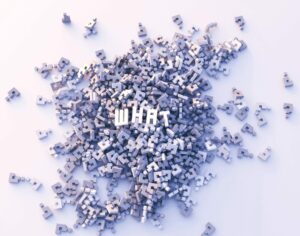 Annoying, huh?
But here's the catch—they wouldn't be old and overused if they didn't ring true with at least most of us. Well, dang it, this one—this one is spot on.
Like it or not, this one applies to all of us—every single one of us. Regardless of the success level we've achieved (or not), regardless of our willingness to accept and embrace it (or to deny and negate it); and regardless of all the outside factors that affect our businesses (for better or worse) that we can't control—change, my friends, is outright inevitable.
* Consider your waistline…then vs. now. That's bound to have changed over time.
* The latest fashion trends? Guaranteed to change.
* Your company's bottom line/net value? That, too, will fluctuate—sometimes for the better; sometimes not so much.
However, how we prepare for and handle this bothersome change when it does show up is completely up to us.
We've all weathered the days of our agency's phone that just isn't ringing as often, emails that never come, signed contracts that don't appear after that amazing info call. We've all also had times of thriving and working crazy hours just to fill the need. Whatever your struggle today, it will likely not be your struggle in the next season. For example—remember when we were desperate to find qualified and engaging candidates to meet the growing demand of clients? For us at Mom's Best Friend, the tide has most definitely shifted. Now, we have a full roster of rockstar candidates, but frequently not enough clients in search of a Nanny or Household Staff.
What happened?
Shifting economic winds? Yes.
A changing consumer mindset? Yes.
Potential clients reevaluating how they spend their finite funds? Yes and yes.
It's all these things and more.
In response to the ever-changing outside influences, our policy at MBF is simple—we don't allow these inevitable factors to become an excuse for dismal revenue. We know there will always be talk of recession…and discussions about pending political turmoil…and unrest in foreign countries that have the potential to affect our nation's economy in worrisome ways, but since we can't change those factors, we plan for the boom times of thriving and serving and prepare for the leaner times of challenging market conditions. It's the old Boy Scout motto—Be Prepared.
Trust us, it has served us well for decades.
Wherever your business sits – up or down – there are steps you can take now to help your bottom line and improve your presence in the marketplace. Sure, it's just another item on you or your staff's endless 'To Do' list, but the investment of effort now can pay dividends no matter how the ever-changing winds affect our industry. Our advice is simple: get ahead of the curve, so to speak, devise a plan, take some actionable steps in terms of cost-cutting and marketing, and sleep better knowing you've done what you can to help your business succeed.
These are the practices that have served our company and staff well regardless of the economic climate, the threats of doom and gloom, and the dreaded fear of the unknown of the future –
Stop hiring and start outsourcing. Instead of taking on the commitment, time, and expense of a new employee, outsource what you can. Pay on an as-needed basis without the responsibility of onboarding, benefits, and all that comes with full-time members of your staff. Maybe you need a virtual assistant to weed through your inbox or help you follow up with potential clients. Maybe you need to outsource your bookkeeping, invoicing, and payroll. ORRR Maybe you need to stop doing all of those time-consuming reference checks yourself (I have a great referral for this LOL) —whatever you need, there's likely an independent contractor or vendor that will take that task off your overcrowded plate.
Upgrade your technology. There are good places to cut costs and less-than-desirable places to pinch pennies—technology is not one of those options that's worth skimping on. Your online presence—how your website presents, how easy it is to navigate, and how it interacts with your staff are worthy considerations. You want to be easily accessible to both nanny/household staff applicants as well as potential clients looking to hire them. The same holds true for interactions amongst your staff—upgrade the tech, stay current on system updates, and be vigilant about products specific to our industry.
Join APNA Mastermind group! Build relationships with other agency owners who have weathered similar storms. Gain their knowledge, their experience, and leverage off of their "do this and don't do this" lists. Consider hiring a business coach specific to the industry who can walk alongside you, encourage you, but mostly provide you with the most up to date resources and knowledge to help you continue on a path of growth.
Minimize your expenses. Review your company's monthly expenses with a discerning eye. What is serving you well? What is providing minimal returns? What could be done cheaper or simpler? And what could be considered a discretionary item to be available in more profitable times? Auto-renewals on subscriptions, entertainment, and comprehensive benefits are good starting points to consider.
Create a 'Dream 100' list of potential referral partners, ideal clients (you know these people – the families who have fully staffed homes and are always hiring), community friends who are always passing along your information to family and friends, local social media influencers. Focus on these people "YOUR PEOPLE" and stay in regular contact with them both personally and digitally. Draft a newsletter that is only available to select clientele and let them know it. Send interesting articles and expected trends that relate to your contact. Make sure your existing clients know the full spectrum of services you represent. If you staff beyond nannies, let them know about household staffing; if you have exceptionally qualified candidates in areas such as children with physical disabilities or learning difficulties, spotlight these candidates on social media and in personalized emails.
The good news—and it's very good—is that ours is an industry for which there will always be a need. There will always be concerned parents wanting the best possible care available for their children; there will always be families exceptionally well off financially who desire to maintain fully staffed homes; and there will always be a need for agencies such as yours to bridge the gap—to provide the qualified and vetted candidates to families seeking trustworthy assistance in the care of their families and homes.
It's a good news/good news place to be.
Lindsay Rose serves as the Executive Vice President of Mom's Best Friend Dallas/Ft. Worth. She is a native Texan, born and raised in Dallas/Ft. Worth where she still resides with her college sweetheart and their two little boys.