You have most likely heard some pretty juicy gossip surrounding the acronym MLM, which stands for "Multilevel Marketing"— heck, you probably have been pitched to join one with a "Hey girl, how have you been? I just started a new business…*que fill in the blank*" DM on Instagram from a girl you had one conversation with in high school. Despite what you have heard or the accusations that are made against these so-called "Pyramid Schemes," there is definitely something to be recognized with their strategy on incentives that have captivated over 6.2 million  Americans.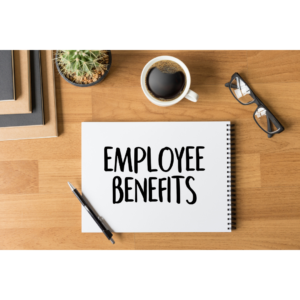 We can assure you—nothing will motivate your team more than creating a culture that makes them feel appreciated and recognized. They say a salesperson's success is determined by 80% attitude and 20% aptitude. In any world, creating incentives will not only increase your revenue, but more importantly, it will ignite and excite your sales team—creating long-term success on both ends. You value your employees, encourage them and make them feel seen/appreciated, they feel driven to continue to over-perform, they get monetary rewards for their hard work, you receive more revenue because of said hard work, which makes you value your employees again, etc. etc. A never-ending cycle of growth, benefit, and reward. 
For most of us, our salespeople or "Placement Counselors" as many agencies call them, are the heartbeat of our business, hence the importance that they are taken care of! Sales incentives are an incredibly transparent way to reward employees for achieving milestones while simultaneously increasing the overall performance of the company. 
From the first time we implemented sales incentives back in 2020, Westside Nannies has had a tremendous increase in our placement team's success — leading to, of course, higher numbers in revenue. One way we have implemented role-specific incentives is through fun and engaging games – like bingo cards for example! Team members will receive a bingo card that is tailored to their role and individual goals so that they can outperform themselves. If they complete a bingo, they receive a cash prize. We try to make these challenging, yet achievable, while also recognizing that not every month will result in bingo blackout (where every box on the bingo card is covered). Although that would be incredible if they did, though! Just think, "the more bingo's that are completed, the more revenue I receive, meaning the more I am able to incentivize!" If you take a look at our example bingo card, you will find that we also include "reach goals" for each team member. These not only promote healthy competition, but drive collaboration as well! We've since spread the love to our recruitment team – who doesn't like fun and engaging games that encourage us to work hard and achieve (and beat!) our goals! 
As you can see, there are numerous benefits associated with offering incentives to your team. They can be of huge importance not only to the placement team, but to your entire company as a whole! From motivating your team members and less employee turnover to increasing teamwork and revenue, the use of games and incentives provide many benefits all around. 
Now, let's discuss a possible roadblock that may be prohibiting you from providing these types of incentives: money. Are cash incentives not in your budget just yet? No worries! Let's take a look at some non-monetary incentives for your employees: 
Time for your employees to work on their own projects. People are motivated by things they are passionate about! At Google, employees were encouraged to spend 20% of their time on their own projects. Interestingly enough, many successful projects like Google Maps, Gmail, etc. started as 20% projects! A great example of how non-monetary incentives can lead to innovation, highly engaged employees, and great results for business. 
Additional Time Off. Is there room to have an early-off Friday? A late start on a Monday? A birthday off? 
Extra Opportunities for Professional & Personal Development. As an employer, can you offer your employees an opportunity to help them upskill/reskill? There are so many ways to go about this (ways that do not necessarily require a budget)! Is there a self-improvement book you can gift? A course you have access to? Peer coaching opportunities?
Whether you are struggling with unmotivated employees—or just want them to know you care about them and their success, games and incentives are a great way to energize your team! And the best part? That doesn't always mean money! Use our bingo card as an example – make it your own and just see how your numbers grow!
Katie Provinziano, Westside Nannies