APNA is committed to creating a more inclusive and diverse community of household staffing business owners. While our goal has always been, and will continue to be, to support all small business owners within our industry and provide access to the tools required to achieve longevity and profitability, we must acknowledge one important fact: it is historically more difficult for minority owned businesses and entrepreneurs from underserved communities to succeed. APNA is committed to addressing this disparity by improving access to much-needed, industry-specific educational opportunities, such as the APNA Conference and our business building webinars, for this important group of entrepreneurs.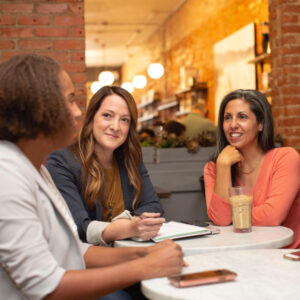 APNA's DEI Scholarship is awarded to new agency owners who might not otherwise be able to attend the APNA in-person conference. Scholarships will cover the registration and lodging costs to attend conference, as well as include access to APNA's monthly webinars and Accelerator Program. Scholarships will be awarded based on financial need and to those applicants who have demonstrated a commitment to building their business through ethical practice and participation and support of the larger community.
Recipient Will Receive: 
1 full conference registration
2 nights hotel stay
1- year complimentary access to APNA's Business Building Webinars
Complimentary access to APNA's Accelerator Program (details coming soon!)
You do not need to be an APNA Member to apply!
If you are interested in learning more about this new scholarship program or if you know someone who might be a great candidate, please learn more and share. Don't hesitate. This years' conference is sold out, but we're saving a few spots for our scholarship recipients…and it could be you!
Deadline to apply is July 22, 2022. Apply Today!