Investing in education has always been wise advice. That idea also applies to agencies and the nannies they represent. It's also a win for clients as their families are the beneficiaries of the knowledge nannies gain from added lectures, certifications, and coursework related to children.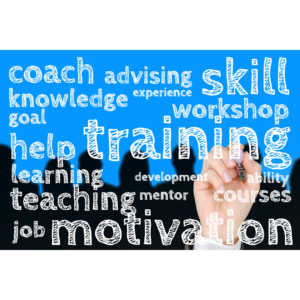 The agencies that set themselves apart are those that provide ways for nannies to grow in their jobs. These agencies serve as partners to nannies even after the placement has happened. Offering quarterly training opportunities is a manageable way to show continued support. Sessions can be a mix of in-person and Zooms. The goal is to identify topics most relevant to your audience. Think about the calls your staff gets from nannies — what are common challenges they are facing? What advice are they consistently seeking? Inspiration can also come from trending conversations across industry social media channels, from a book you've read, and many other sources. All you have to do is use that most important skill you have as an agency owner — your ability to *listen.*
Agencies are so fortunate to have local and national (international) associations that serve to educate the nanny community. Many nannies, however, have no idea these organizations exist. Agencies can help promote them when they are onboarding new nannies and in updates on social media. INA has wonderful education-packed yearly conferences in fun places. Why not have a raffle and send a nanny on what could be a life-changing adventure? Nannypalooza is another favorite yearly industry event where nannies network and have daylong learning sessions with knowledgeable experts and industry insiders. Learning and bonding with colleagues is a winning combination. National Nanny Training Day, which just passed, is another wonderful opportunity to add to your calendar.
These learning opportunities are also wonderful ways to build community among your caregivers. It gives them an opportunity to network with each other and, of course, compare their experiences. We love seeing nannies share tricks of the trade with fellow nannies —  in an often-isolating profession, this type of sharing and camaraderie is so important. We do advise one-on-one sessions with office counselors for nannies with real concerns or grievances. 
After two years of limited or no group interaction, nannies are eager to socialize. As an agency owner, you have the opportunity to create fulfilling educational and community-building events. If possible, have food. It doesn't have to be a lavish event (lunch catered by Costco–or a great local pizza joint). Providing a meal is gracious and shows you care. Again, if doing this is not in the budget, maybe just serve cookies or donuts and coffee.
While National Nanny Training Day (NNTD) is the official day to bring nannies together, agencies can offer trainings any day of the year. And the good news is that there are many venues for hosting like outdoor parks or community centers or your office (should you still have one) where the costs of space are low.
Another avenue for nannies to continue their education is with certifications. Many nannies who have years of on-the-job experience but no official credentialing could benefit from these offerings. It is important to know what programs merit the expenditure and recommendation. APNA is currently looking into creating a vetted list of educational opportunities. 
In sum, investing in educational opportunities for nannies is a way of investing in your own agency and the nannies you represent. You will be able to present families with nannies who are a cut above and who value their relationship with your agency.
Barbara Kline, White House Nannies, Inc.